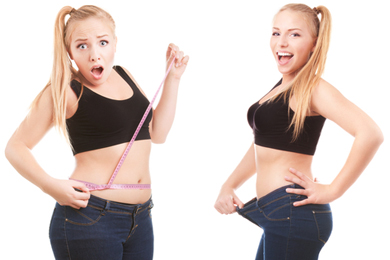 The holiday season is upon us. During this special time of the year, it can be tempting to forego exercising and toss out following our diets in favour of all the wonderful holiday foods, snacks, treats, candies, and desserts. While we all enjoy our own personal favourites, one common side effect is backing on extra pounds.
Even though it might seem tempting to tell yourself you can lose the added holiday weight, after the season by returning to your former exercise routines and diet, what many people do not realize is it can take much longer to shed the extra weight. When our normal routines are interrupted, the body responds by deconditioning itself. As a result, getting the body to readjust requires a longer period of time.
But, before your worry that you cannot partake in the festivities and have to pass on your favourites, there are several things you can do, so you can enjoy holiday meals, desserts, and treats. To being with, you should try to maintain regular exercise schedules as best as possible. If you do need to cut back, make sure to not completely cut out all exercise.
Rather, attempt to maintain at least two intense workout sessions for a minimum of thirty minutes weekly. Sticking to this reduced schedule helps prevent the body from deconditioning itself and will also help to avoid packing on too many extra pounds.
Next, remember to maintain your normal eating times and habits. For instance, do not give up breakfast and lunch in anticipation of sitting down to a big family holiday dinner. Instead, still eat breakfast and lunch. When it comes time for the holiday meal, your body will not be starved and you will be able to sample smaller portions of your favourite holiday foods and desserts. Plus, you will be less likely to overeat to the point your stomach aches and hurts.
If you have multiple holiday events on the same day, such as a holiday luncheon at your parents and a dinner at your in-laws, avoid eating two full meals. A good rule of thumb is to eat the main meal at the luncheon and skip desserts and appetizers. Then, at the dinner, enjoy appetizers and desserts, while skipping the main meal.
In cases where you are traveling for the holidays or are finding it difficult to fit in your exercise sessions, consider alternative options. Most hotels have fitness centers for guests to use. You could also go for an intense walk or jog around the block or briskly sprint up and down a flight of stairs. To ensure you are fitting in at least two sessions each week, you might need to rearrange your schedule where you exercise first thing in the morning, so your afternoons and evenings are free for holiday festivities.
By following regular eating habits, remembering to portion your meals, snacks, and treats, and exercising at least twice a week, you are less likely to put an excessive amount of weight over the holiday season.
Fairway Lackner Pharmacy wishes you and your family a happy and joyous holiday season! If you need advice or assistance with prescriptions, weight loss, over-the-counter medications, skin care, or other healthcare concerns, feel free to stop by for a visit or call us at 519-954-8794 today!